Employee headcount: Sizing up AT&T, Verizon, CenturyLink, Frontier and Windstream's working ranks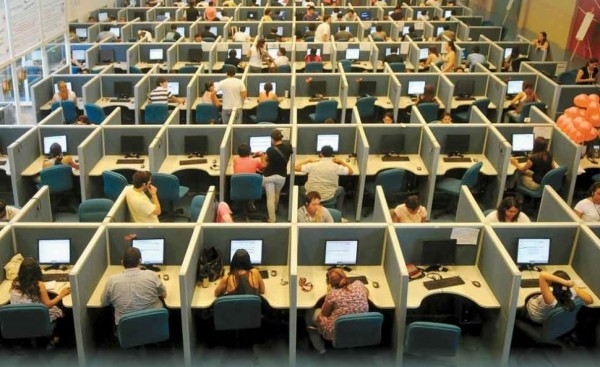 As the wireline service provider market continues to consolidate down to a smaller group of more powerful players, the question for industry watchers is how many people work for the nation's top 5 Tier 1 wireline carriers?
To answer this question, we dug into the last three years of Securities and Exchange Commission (SEC) filings from the nation's largest wireline carriers. During this period, AT&T and Verizon—the two largest telcos—have seen various fluctuations in their employee counts.
In looking at the numbers, it should not be surprising AT&T and Verizon are the two top wireline employers. However, these two companies stand out from others on our list because wireline service is only one part of their business. Unlike the other three service providers on this list—CenturyLink, Frontier and Windstream—AT&T and Verizon have large wireless operations.
A number of factors also play into the fluctuations of employees at these companies: acquisitions, layoffs and asset divestitures.
AT&T immediately expanded its employee base when it acquired DirecTV, a unit that includes a number of employees represented by the Communications Workers of America (CWA) and International Brotherhood of Electrical Workers (IBEW). Verizon, while still a top player, now has a wireline network that's mainly concentrated in the Northeast following the sale of its properties in California, Texas and Florida to Frontier.
No less compelling is CenturyLink, which will also increase its employee base when it completes its acquisition of Level 3 Communications later this year. Meanwhile, Frontier's acquisition of Verizon's assets in California, Texas and Florida drove up its ranks of workers.
While it is hard to put a finger on one issue as to what's behind the increase or decline in the number of employees at these companies, it's worth taking a look at the numbers of the five largest wireline operators.