According to a leaked screenshot sent to us by one of our loyal readers, Verizon has a number of new $20 upgrade fees that will take effect starting on April 4th. Among the changes, Big Red will now charge $20 when you upgrade your phone by purchasing a new one from Verizon at the full retail price. Currently, there is no fee tacked on to a phone that is fully paid for through the carrier.
The screenshot also shows that Verizon plans on adding a $20 upgrade fee for phones purchased using Verizon's Device Payment Plan. This is the monthly installment plan that allows you to pay over 24 months for a new phone. If you use that plan and decide to upgrade to a new phone after 12 months, you will now be socked with another $20 fee. And you'll be slipping Verizon a $20 if you upgrade your Verizon branded Apple iPhone using Apple's iPhone Upgrade Program.
According to the screenshot (which seems to have been taken from a document meant for Verizon staff), the current $40 upgrade fee still applies to those on a two-year contract, and those who bring their own devices won't be charged a fee.  Considering that our source tells us that these new fees will start on April 4th, we should be receiving some confirmation from Verizon very soon.
If you're a Verizon customer and are planning to upgrade to a new handset, you might want to do it before April 4th when these new fees are expected to start.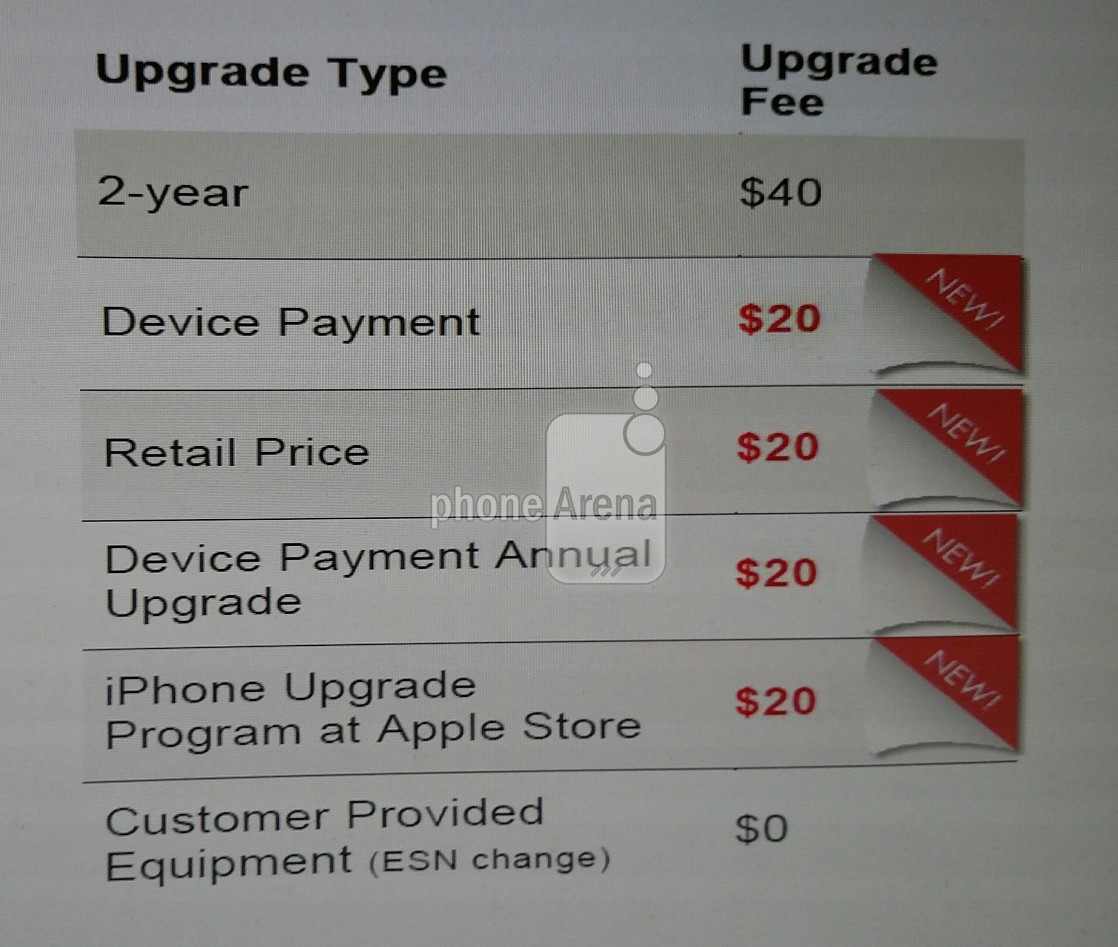 Leaked memo reveals new upgrade fees that will start on April 4th for Verizon customers
Thanks for the tip!